Changelogs > SpaceVim release v1.0.0
SpaceVim is a distribution of the vim editor that's inspired by spacemacs. It manages collections of plugins in layers, which help collect related packages together to provide features.
The first commit of SpaceVim is on 2016-12-26, after two years development, the first stable version of SpaceVim v1.0.0 has been released.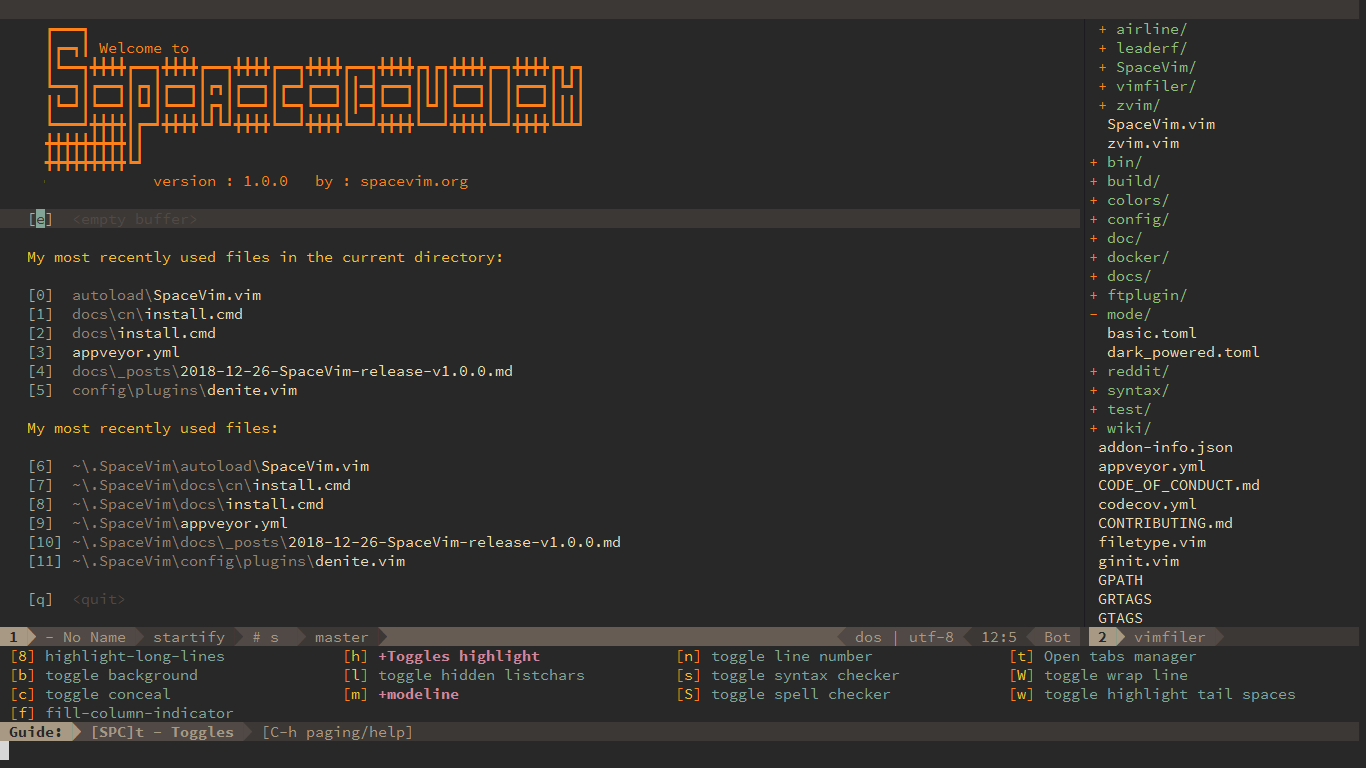 Release Notes
Added
Improvement
Changed
Fixed
Doc