Changelogs > SpaceVim release v1.1.0
The last release is v1.0.0, the first stable release of SpaceVim. After four mounths development. The v1.1.0 has been released. So let's take a look at what happened since last relase.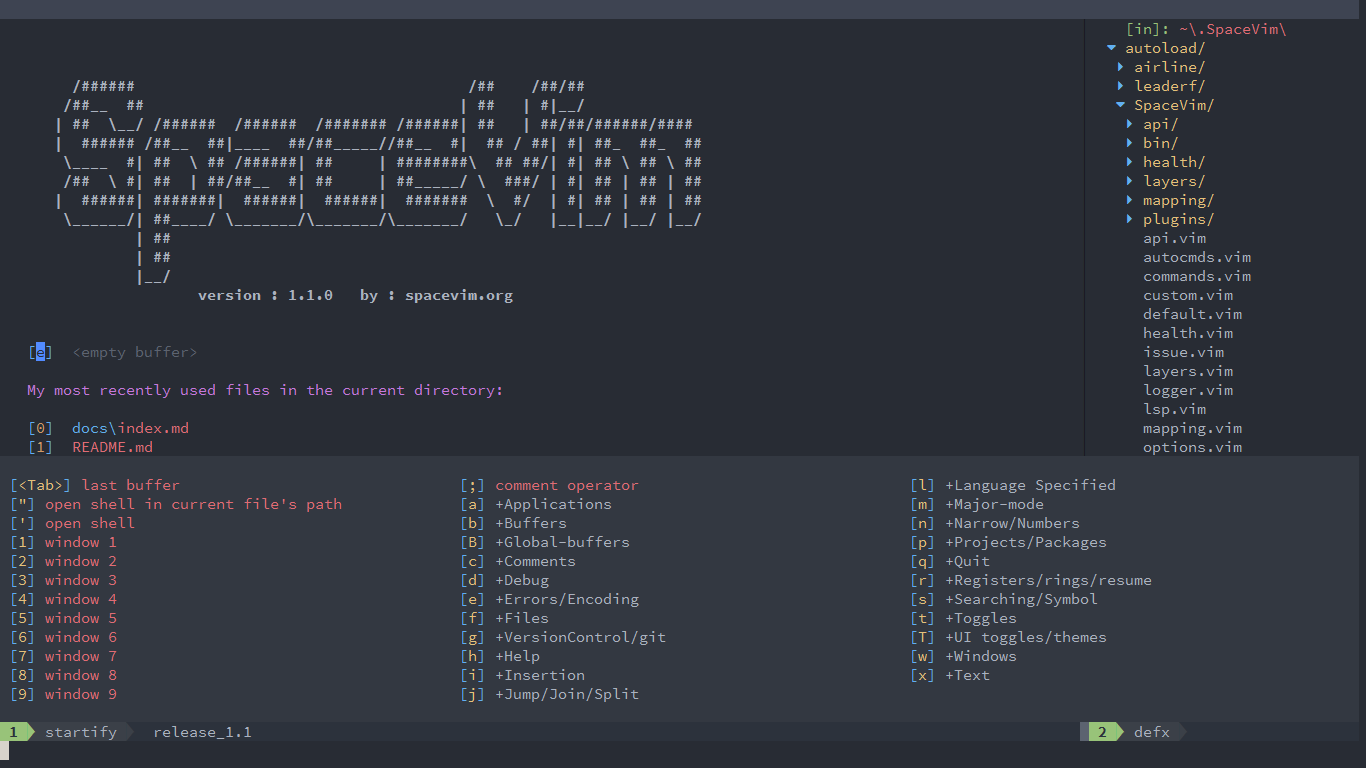 What's New
add floating windows support for mapping guide and flygrep.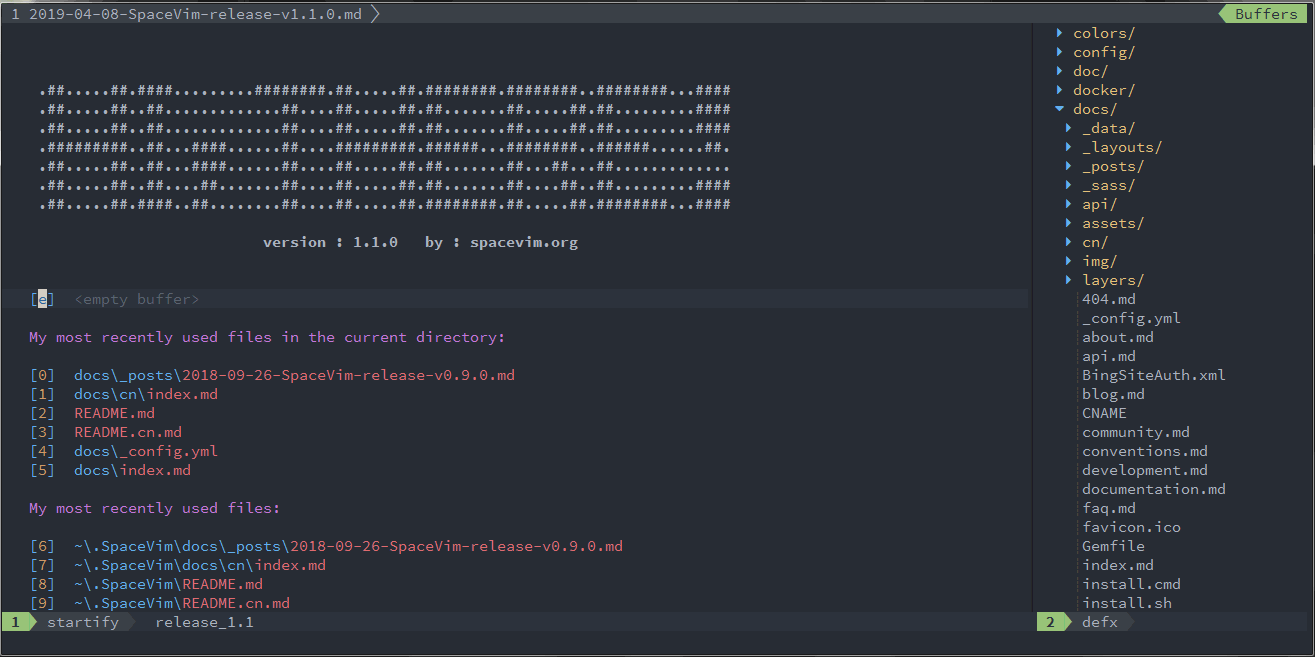 Add defx support and disk explorer for windows, the default key binding is SPC f d: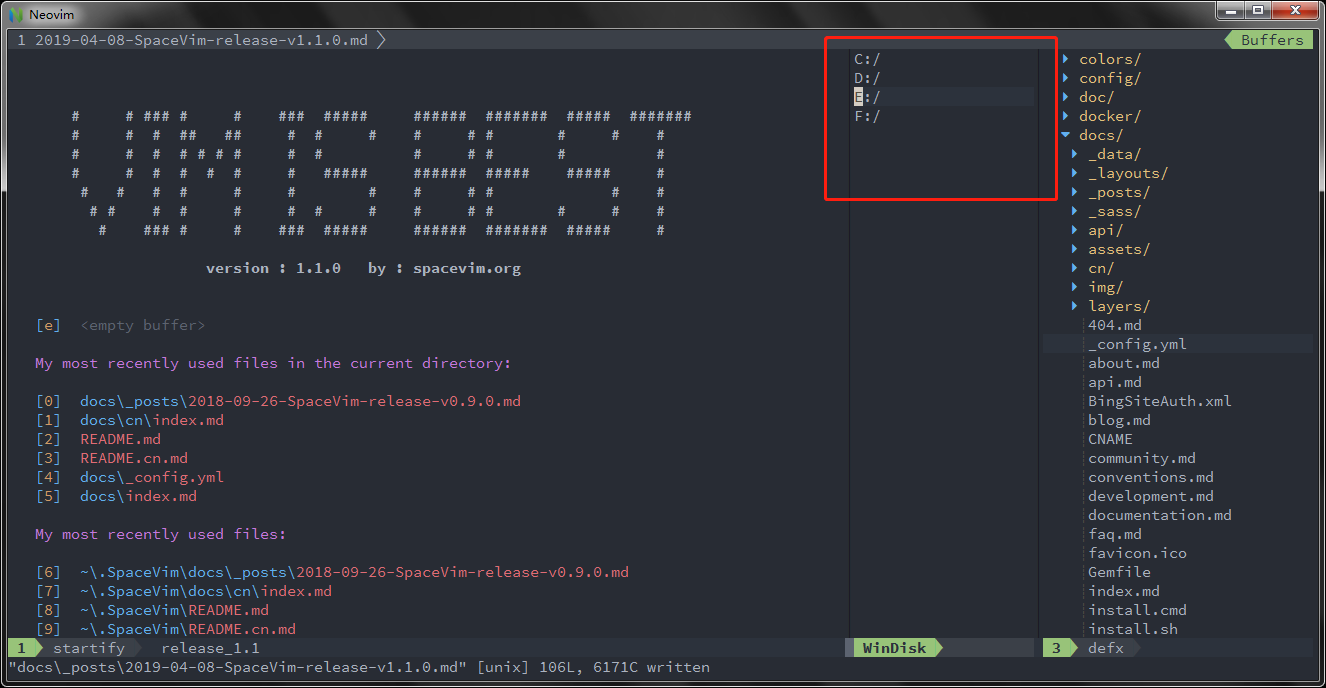 Improve the iedit mode, add iedit-normal command: s and x, add iedit-insert command Ctrl-e Ctrl-a Ctrl-b and Ctrl-f etc.

improve fzf layer, add fzf menu support.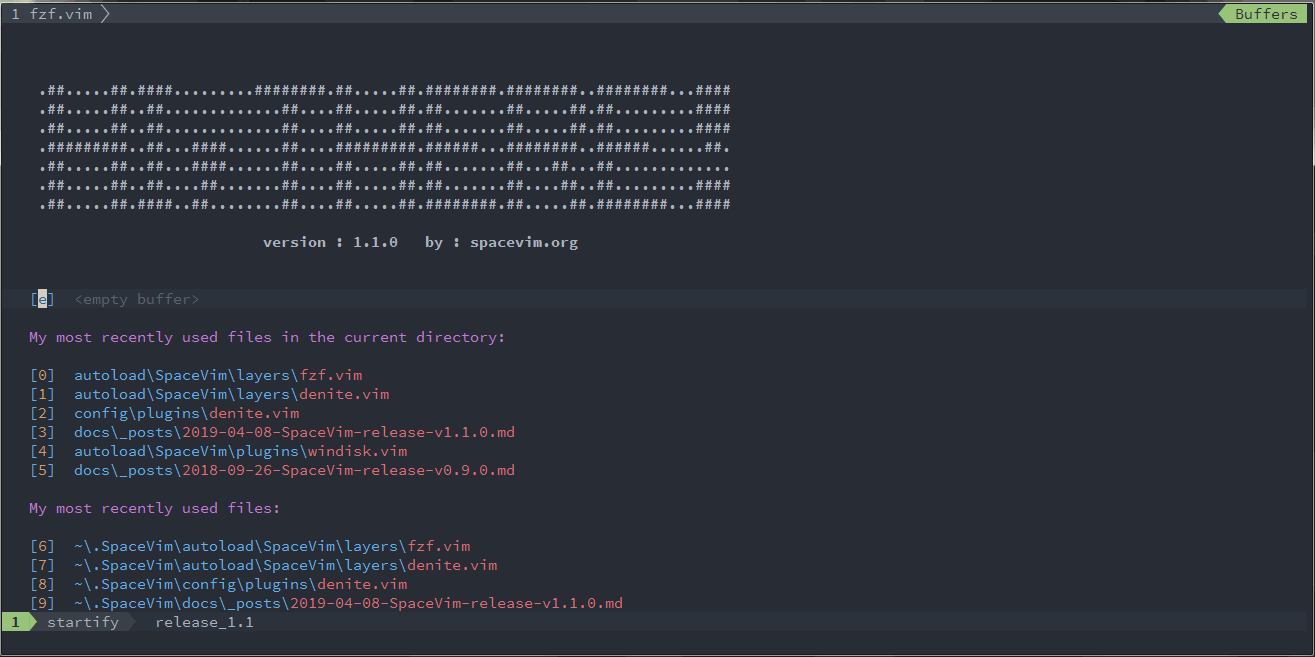 Release Notes
the following release notes are generated from github pull request:
New Features
Feature Changes
Change windows key binding and improve doc #2674
Change plugin list key binding #2665
Change markdown preview plugin #2651
Bug Fixs
Unmarked PRs